Retouching for various clients

1. This comp was created for Arctic Trucks' website, I needed to add the new model Toyota to the image. 
The biggest challenge here was making the car feel like it had always been there, I did that by matching the colours of the image, adding in some reflections to the vehicle and building up snow on the back of the tyres. 
Due to budgetary time constraints, this was completed to a very tight deadline.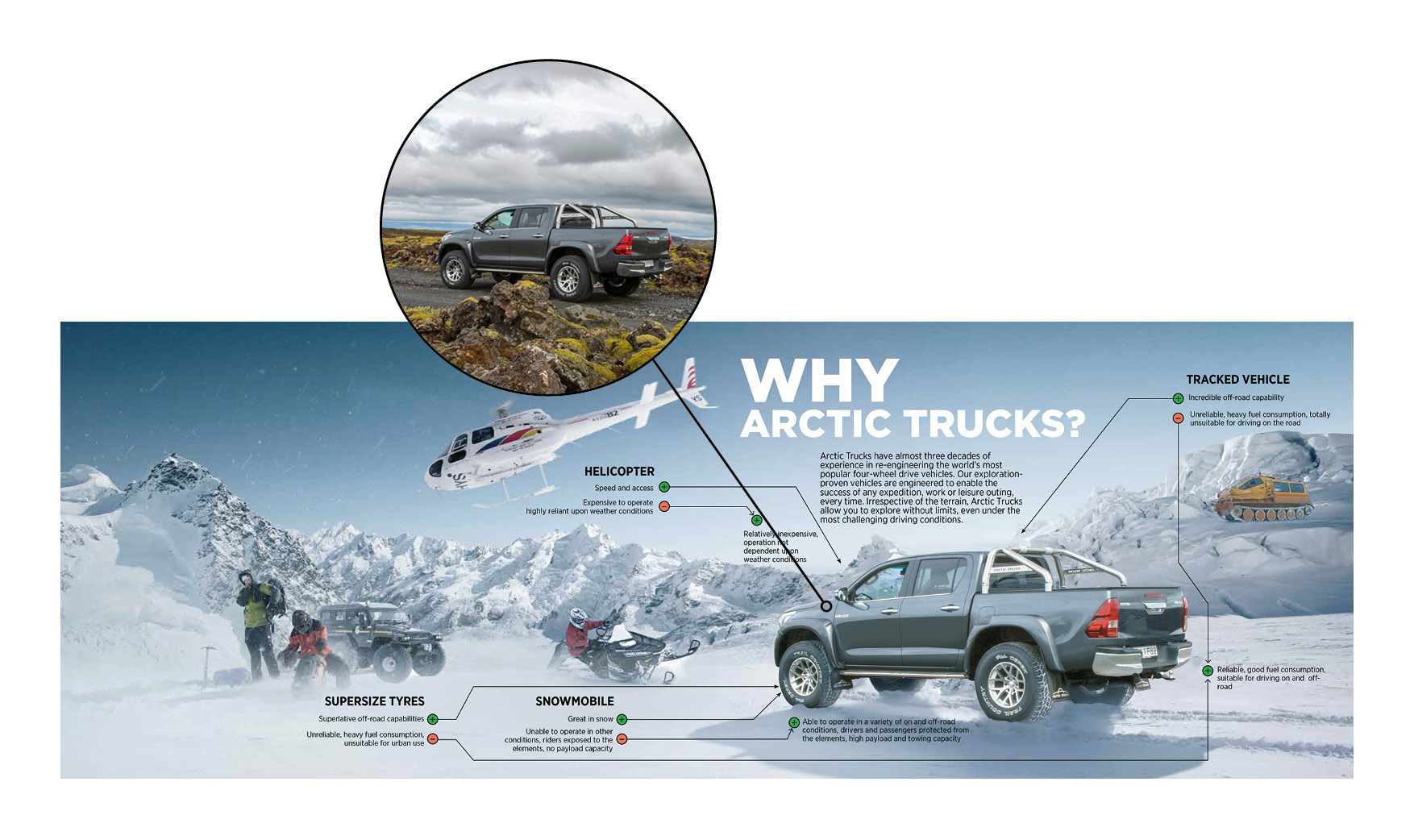 2. These comps where created for Lotus, I was supplied with images of all the constituent parts of the car and had to create different spec's from them. 
Due to the product not being available, I had to change the colour of the rims on the second image to chrome from black, which was quite a task.

Finally I had to recreate the shadow under the cars, so they were consistent across all the images.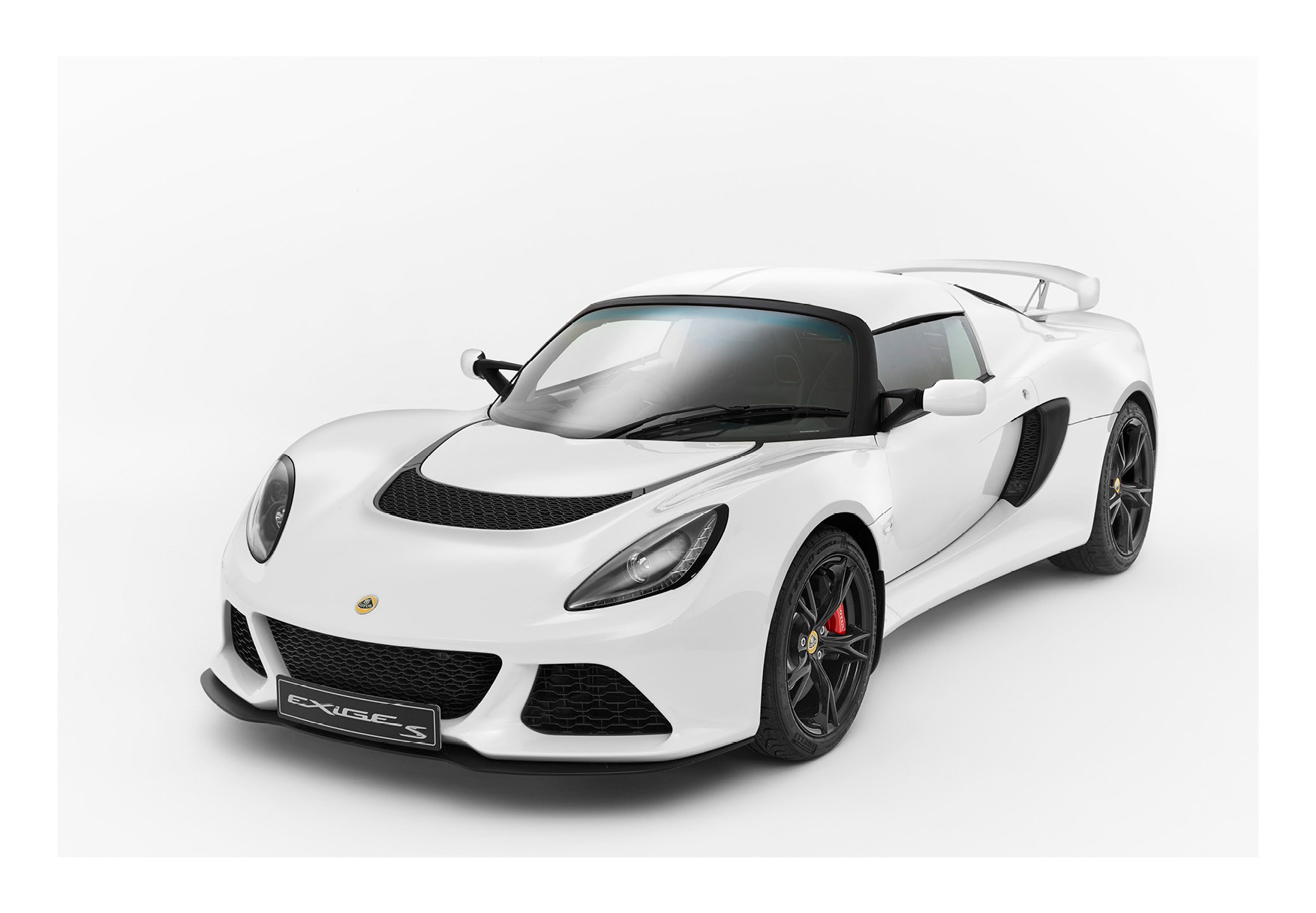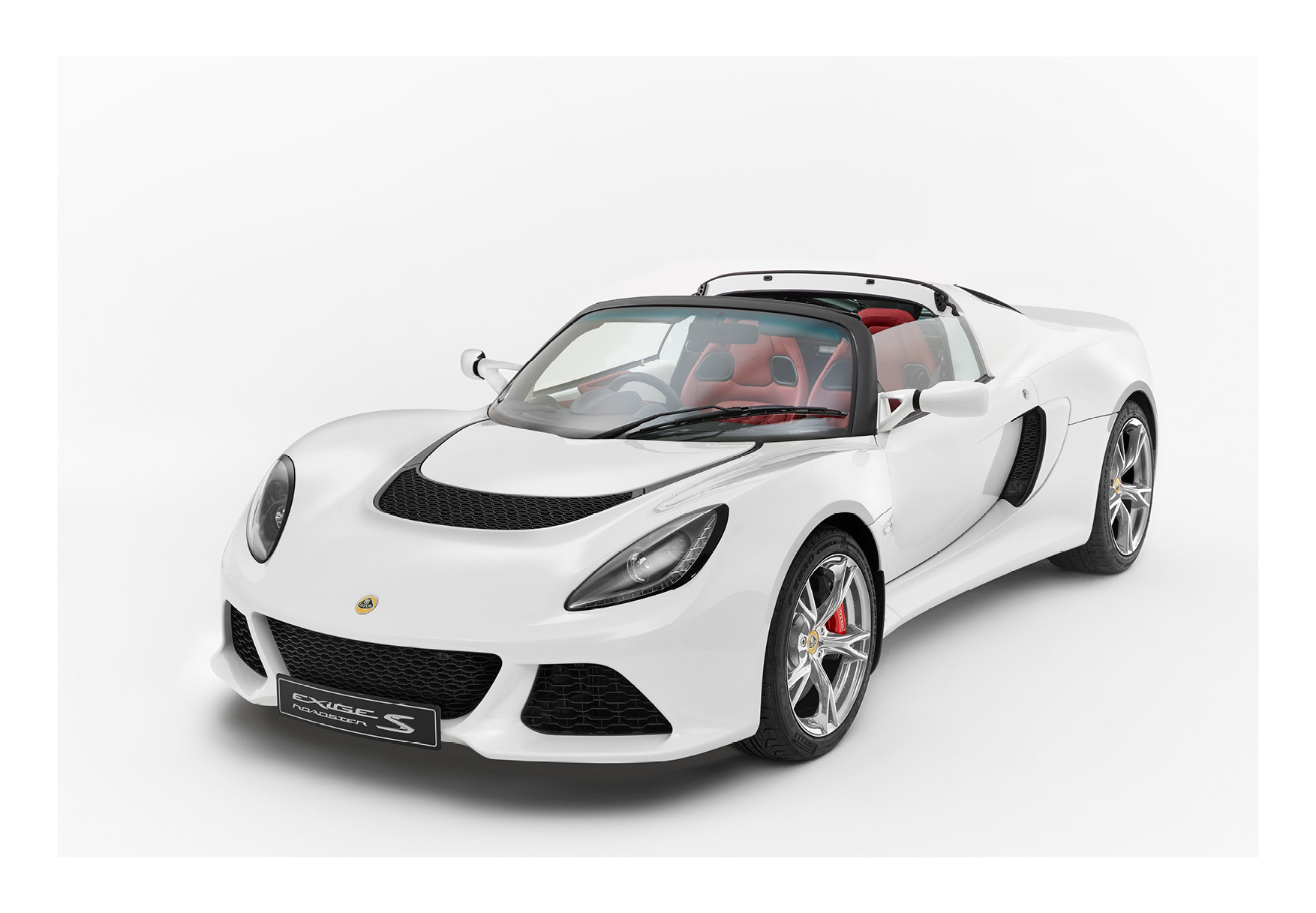 3. Clipping paths and product creation for 3M
These images all required clipping paths and the combining to create the full range of products. 
The black cover for images 2 & 3 didn't exist, so I had to create them from image 1 through colour changing and recreating the stitching.